Nike and the Italian Inter Milan Club jointly announced the team's new second away jersey for the 2022-23 season. The new jersey further highlights the club's contemporary urban sense and soul of lifestyle, as well as its connection with the city of Milan.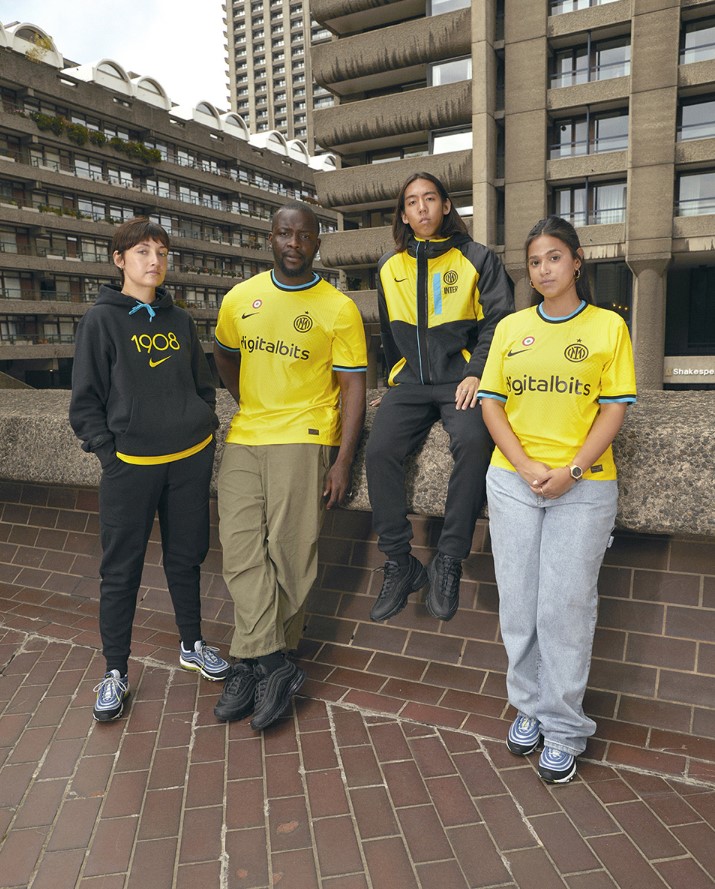 The colour has been featured in Inter's history since 1908, when the Inter team crest was designed with this unique element of gold as the base colour, and now it is present in the club's new visual identity. It's a brand new yellow, a vibrant and bright color. This color first appeared on the 2021 Inter Milan jersey, and from the perspective of the entire team history, it is a symbol of continuity and inheritance on the jersey.
It is also the 11th time in Inter Milan's history that the yellow jersey has been used, first in the 1980-1981 season, then in the 1990s, early 2000s and 2015-2016 seasons.
This colour is not only part of the club's identity, but also represents a strong style icon with a deep connection to the city of Milan and the groups it represents. The jersey reflects the city's DNA: «Milano» is written on the inside of the collar, while the blue and black trim accentuates the jersey's yellow color.
Produced sustainably, the Nike jerseys are made from 100% recycled polyester fabric for both the Players Edition and the Fan Edition, which is made from recycled plastic bottles. Plastic bottles are collected, cleaned and melted to create high-quality yarn as part of Nike's «Move To Zero» commitment to sustainability.
This jersey represents the fans, their passion, history and future. The second away jersey combines the sports and fashion elements of the Z generation group, and the cooperation with One Block Down, the most important streetwear exhibition in Milan, also expands the scope of the release. Over the past decade, One Block Down has become the most important communication platform for the young generation with its unique style, exclusive events and innovative content.